The website www.avvocatimaltoni.it (the "Website") uses cookies and similar technologies to improve your online browsing experience.
Session and persistent cookies are operated directly by Studio Legale Maltoni Associato as stated in our "Cookie Policy"; conversely, analytical – i.e. statistical – cookies are operated directly by Google Inc., which uses "Google Analytics" on its own account.
Definition and types of cookies
Cookies and similar technologies, such as web beacons, clear GIFs and all forms of local storage introduced with HTML5, are used to collect information on Website usage. The term "cookie" refers to all similar technologies.
Cookies are short pieces of text exchanged between the Website's server and a user's browser, known as the "web client".
Based on the characteristics and use of cookies, we can distinguish three different categories.
Session cookies

The duration of cookies is strictly limited to the work session: they are deleted as soon as the browser is closed.
These cookies enable your web server to store on your device (computer, tablet, smartphone, etc.) information which will be used again during the same visit to the Website.
These cookies are strictly necessary for proper functioning of the Website. More specifically, the Website uses the "acceptCookies" cookie. If you disable this type of cookies, this may affect the use of the Website and prevent it from functioning.
Persistent cookies

Persistent cookies, which store information for a longer time, even days, make it possible to collect and analyse information on Website usage on an anonymous basis.
These cookies are used to store and retrieve browsing data regarding accesses to the Website and to optimise its functioning.
More specifically, the Website uses the "pll_language" cookie, which is used to set the language, as browsing preference. For instance, the language you have selected can be recorded in order to enable the Website to automatically set that language for future connections.
Analytical cookies

Analytical cookies make it possible to collect and statistically analyse traffic and Website usage anonymously.
These cookies make it possible to monitor the system in order to improve usage performance.
Cookies used on the Website

This Website uses the following types of cookies:
session cookies
persistent cookies
analytical cookies
Cookies that do not require consent
Cookies that do not require consent include session cookies and persistent cookies, which are also known as technical cookies because they are necessary.
Some operations cannot be performed without the use of these cookies, which are therefore "technically" necessary.
They are used to optimise Website browsing and include, for instance, language cookies; they can be used by this website to save this browsing preference.
Cookies operated through "Web Analytics" are also technical cookies – used through Google Inc. – which are used to collect aggregated and anonymous statistics on the visitors' website usage; however, if you disable these cookies, this will not affect Website usage in any way.
Therefore, please refer directly to the Privacy Policy of Google Analytics/Google Inc.: for the sake of convenience, cookies can be disabled by clicking here.
Cookies that require consent
Cookies that require consent are browser cookies (Chrome, Microsoft Internet Explorer, Safari, Mozilla Firefox) and Linkedin cookies.
Third-party cookies
Some cookies which are not operated directly will be installed through this website.
The following third-party cookies are used on this website:
Statistical cookies, which are used by Google Inc. to manage browsing statistics.
The following cookies are not operated on this website or by third parties:
Advertising profiling cookies
Retargeting cookies
Social network cookies
For all types of cookies on the Website, the name of the third parties which operate them – Google and Linkedin – is provided, and for each of them there is a link to the page where you can get information on data processing and, in case, refuse to provide your consent.
Cookies used by the different browsers
This website will function optimally if these cookies are enabled. In any case, you may decide not to allow cookies to be set on your computer.
If you completely disable cookies, you might disable some features of the website.
Please note that even when all cookies are disabled, your "web client" (browser) will continue to store a small amount of information, which is required for the website's basic features.
Management of browser cookies
For information on how to change cookie settings, please select the browser you use:
Delivery of advertising based on the interests expressed through internet browsing
Delivery of advertising based on the interests expressed through internet browsing
Sending of advertising to persons who previously visited this website
Content customisation
Browsing optimisation
Content sharing on social networks
Delivery of advertising based on the interests expressed through internet browsing
Delivery of advertising based on the interests expressed through internet browsing
Sending of advertising to persons who previously visited this website
Content customisation
Browsing optimisation
Content sharing on social networks
For more information on the options available to restrict the use of cookies, please also visit the following website:
Copyright © SM - Studio Legale Maltoni Associato| Via Sant'Eufemia, 2 | 20122 Milano - Italy| C.F./P.IVA 11071810151|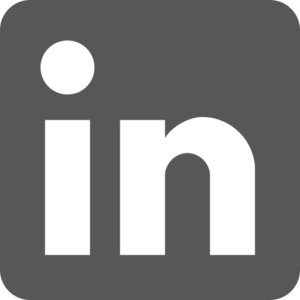 Tel (+39) 02.58307280 r.a. |Fax (+39) 02.58307818 | E-mail
studiomaltoni@avvocatimaltoni.it
|
Privacy
|
Cookie Policy